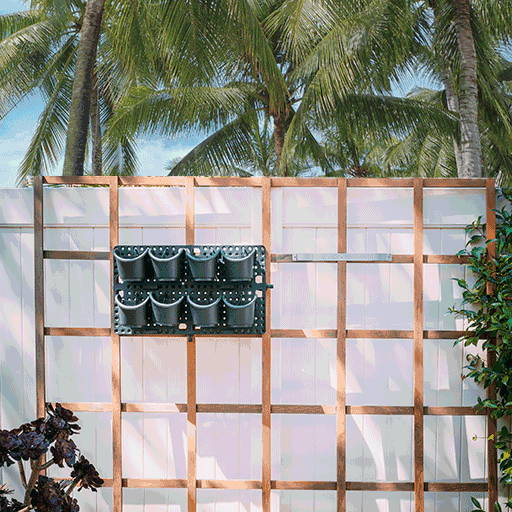 Watex Expandable Green Wall is a modern and low maintenance vertical garden kit designed for our URBAN GARDENERS living in apartments without much of ground space to grow their favorite plants.BPA FREE Planters, made with first grade recycled plastic. Safe for growing edible plants.
This Green Wall is ideal for small space gardening, and each panel comes with eight small (6.5"L x 4.75"W x 5.5"D) interchangeable pots with built-in irrigation system.
Each panel consists of 8 plant pots w/ built-in irrigation dripper, which uses water efficiently to support growth and nourishment to the plant and efficient usage of water resources as well.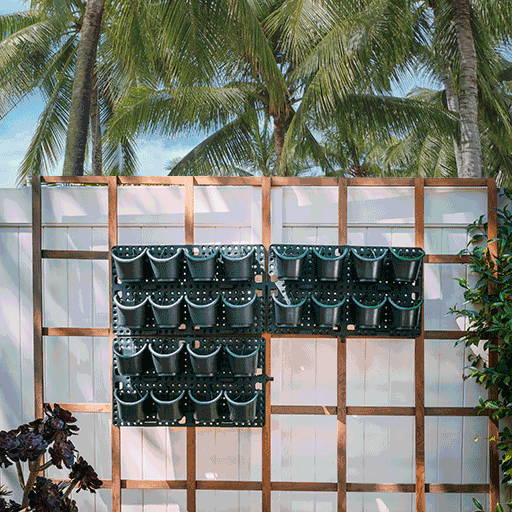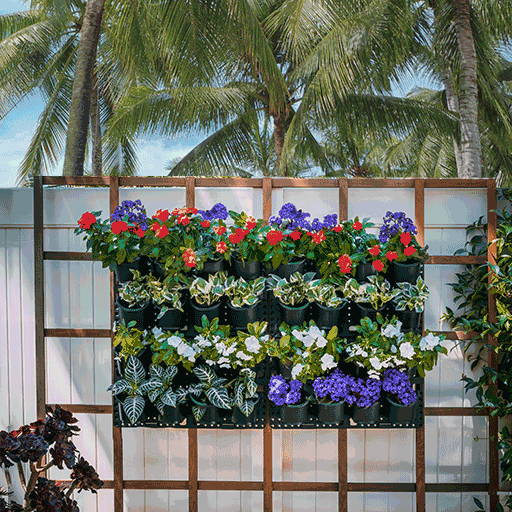 Private Zen Space - Create a private space in your patio with this wall decor. All you need is this expandable green wall and a panel. No need to get a construction crew digging through your house.
Built-in Irrigation System - The panel has pipes pre-installed, and therefore a water supply pipeline that runs behind the Green Wall panel enables 1/4" tubes to deliver water accurately and simultaneously to drippers positioned at each pot.
Creative variations - Go vertical, horizontal, square, zig zag or whatever your heart desires. The options to go creative are endless.
No harm to the Walls
Your walls keep safe from any water damage as the installation panel works as a barrier between the pots and the wall and the irrigation system delivers water directly into the pots from the hose connection given on the side of each panel. (You can see a small hole on the side of the panel in the image)
This panel holds the pots steady and works as a block between the wall and pots.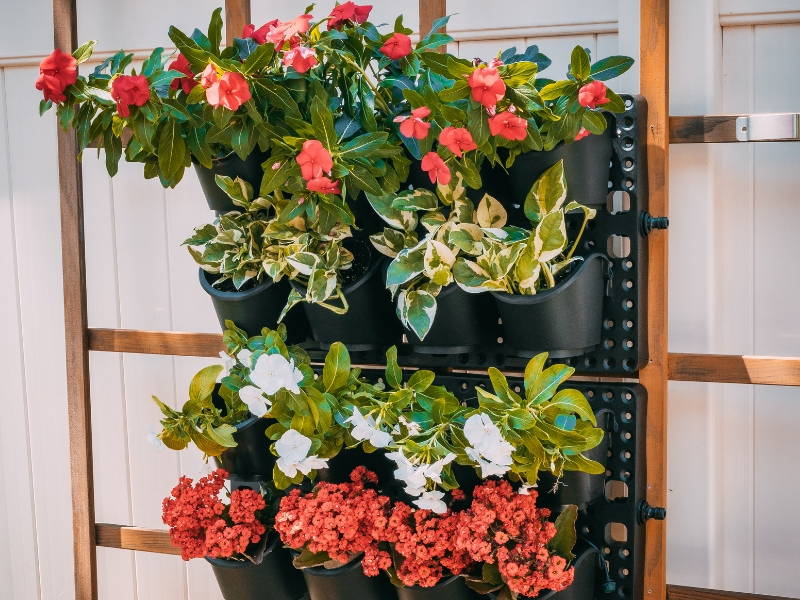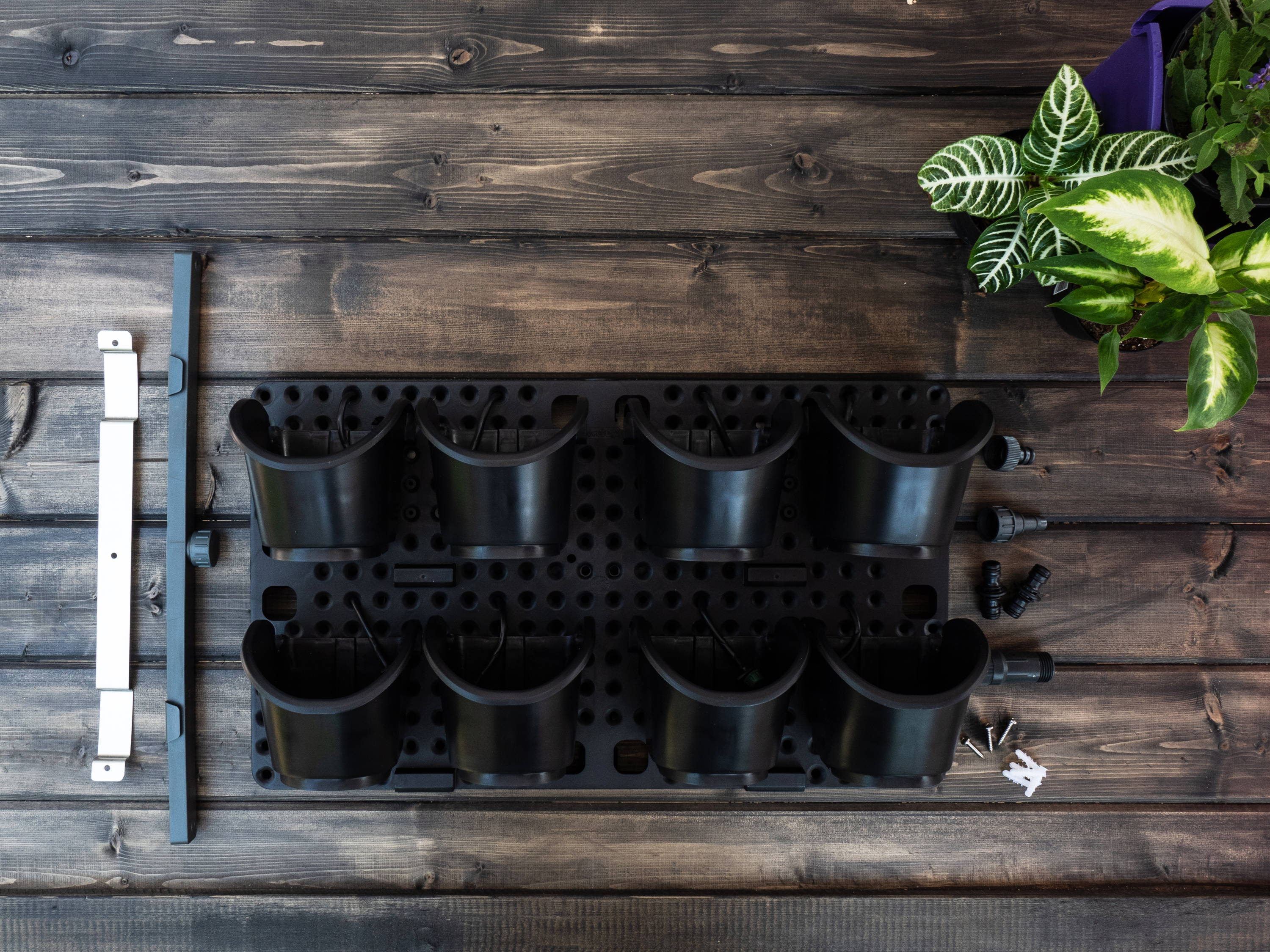 What's Included:
Watex Green Wall panel x 4

Each panel dimension :

14 (L) x 24 (W) x 2 (D) inches

Drainage tray x 4

Herb & Flower pot x 24

Each pot dimension:

6.5 (L) x 4.75 (W) x 5.5 (D) inches

Stainless steel bracket x 4

Screw anchor

1/4" screw

Two-way coupling

3/4" Tap adaptor w/ barb

Pressure reducer
Check out the Video below to install your Green Wall