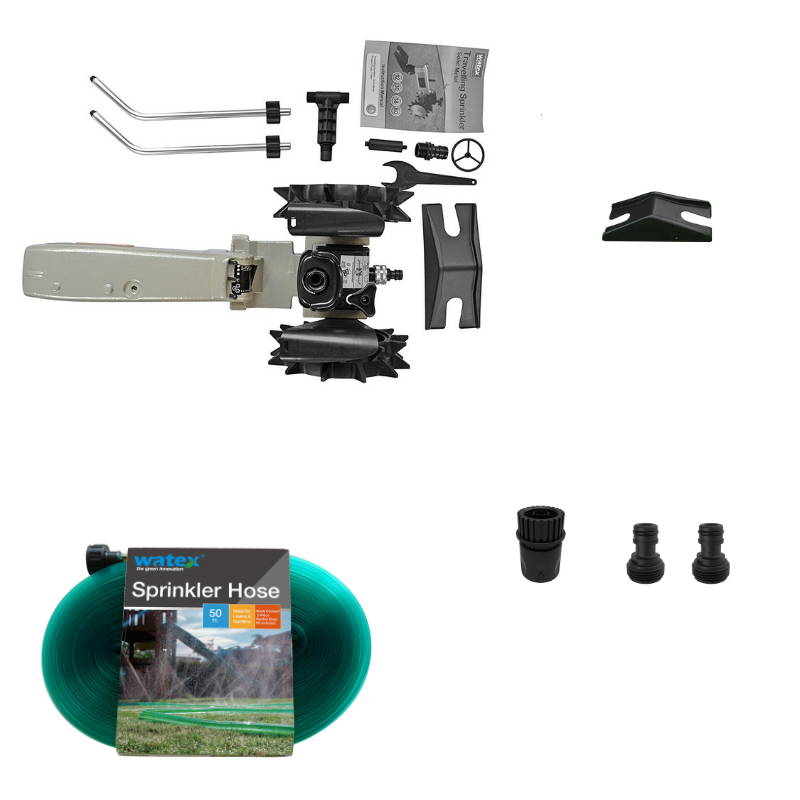 This bundle is a combination of Traveling Sprinkler and Sprinkler Hose which is perfect for people who have gardens where a traveling sprinkler may not be able to access or is not able to travel because of bumpy uneven land such as areas with delicate garden beds or landscaped area where only a sprinkler hose can water your green efficiently.
Sprinkler bundle gives your two in one benefit to not worry about your garden, be it your open yard or the landscaped vegetable beds or flower beds.
Kit Contains:
Spray tube

Sprinkler Accessory parts

Spray Tube Assembly

Ramp

Traveling Sprinkler Tractor

Sprinkler Hose and Components
1.) Heavy duty Cast Iron body
Travelling Sprinkler can travel up to 200 ft. and will water an area up to 11,900 sq. ft., diameter spray coverage from 15 ft. up to 45 ft.
2.) Recommended Water Pressure- 20 to 120 PSI
3.)Self Propelled 2 speed gearbox
4.)Superior water distribution for use with ⅝" garden hose is recommended.
5.)1/2" hose can be used, but the smaller diameter will not be as stable.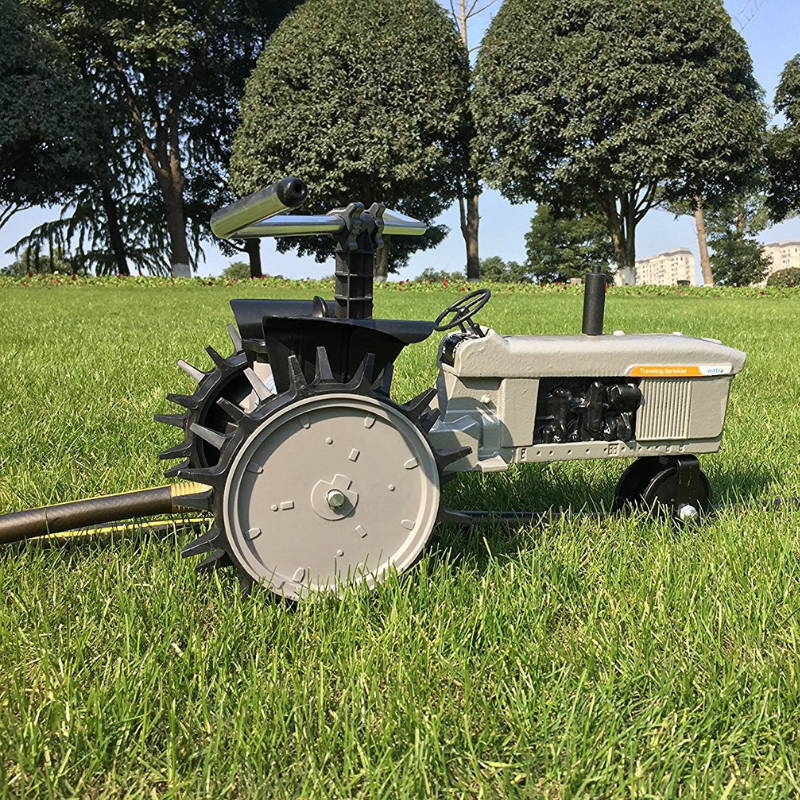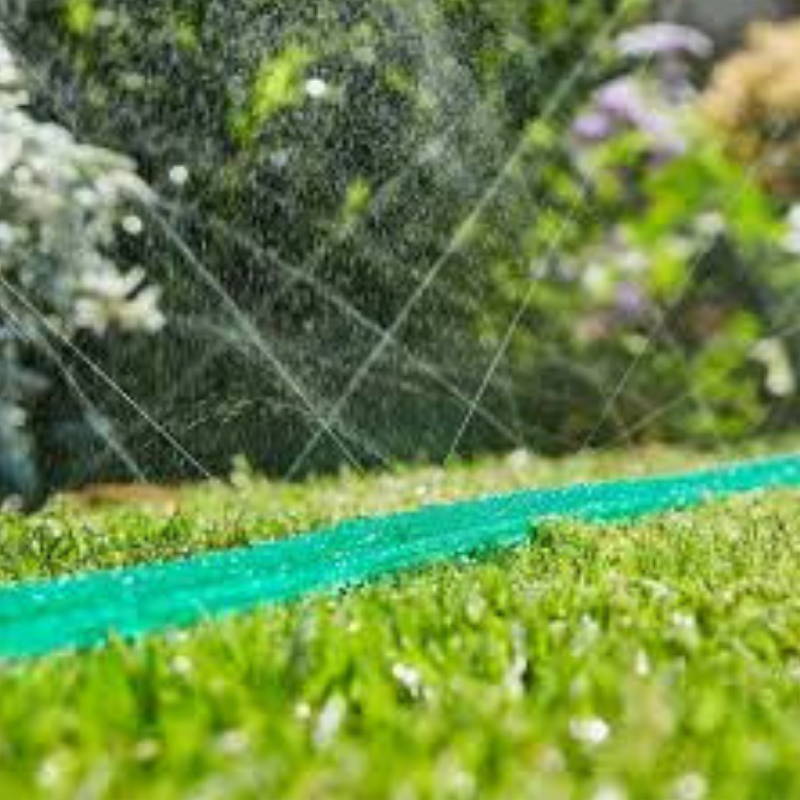 Sprinkler Hose
This sprinkler hose has multiple tiny holes on one side of the hose for multiple directional streams to spray out for even watering. These holes face up and provide an even spray of strip style watering pattern.
Perfect for narrow beds
This sprinkler hose can be easily reloacted to wherever your garden needs it. Perfect for those curvy, uneven areas where a Traveling Sprinkler might not be able to navigate or might damage your delicate garden beds.
How to keep the hose clean?
To keep the hose clean, occasionally, unscrew the end cap and let the water pass through clearing out any debris that is stuck in the hose. Once you see the clear water flowing through, screw the cap back and the hose is ready to water again.