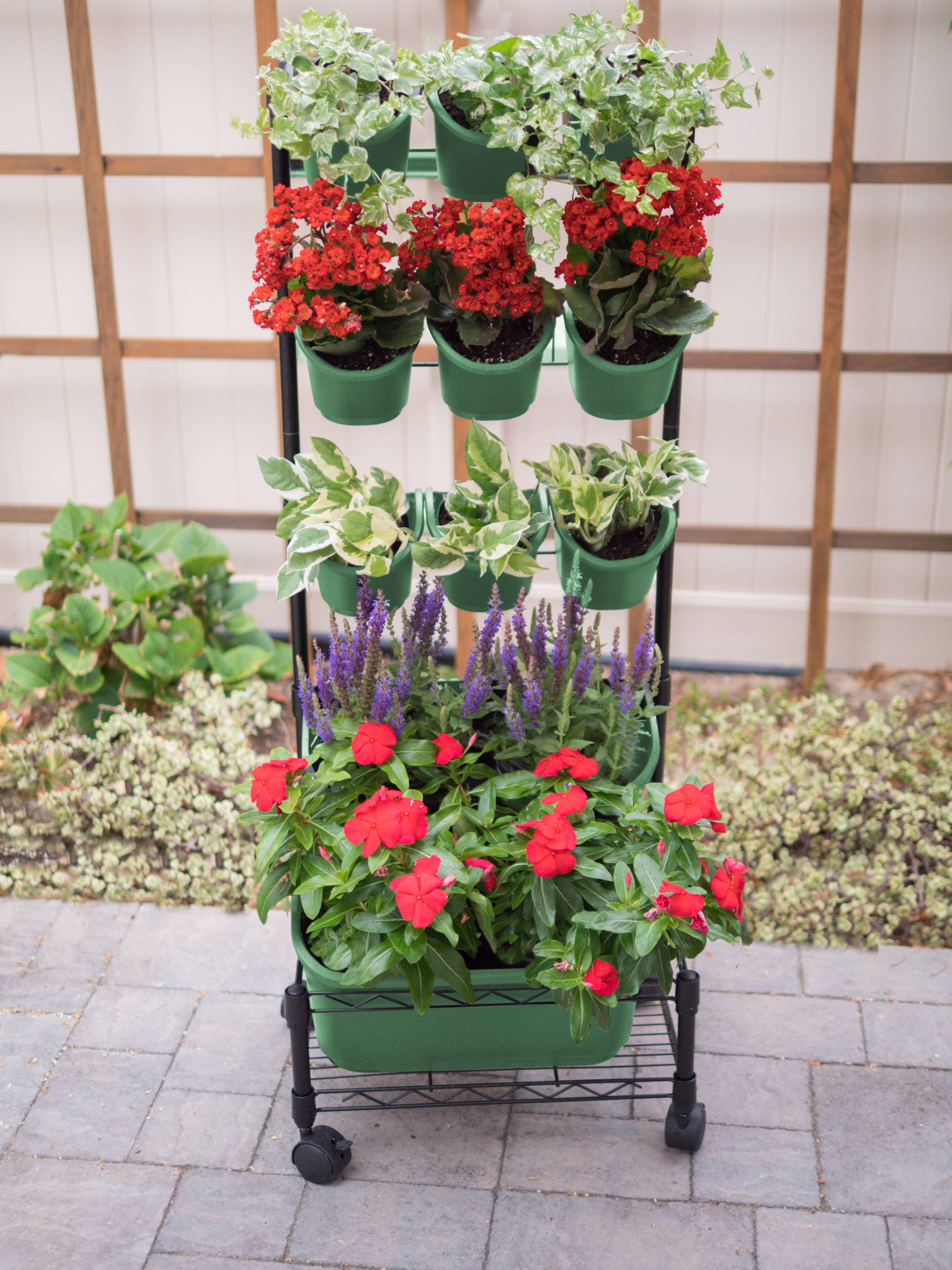 This green wall is your friend for life. Be it a limited space issue, a weather scare for your delicate herbs or just sprucing up the corner of your home. The mobility of this product helps move your plant wall to anywhere in your home or outside even. Create and move your green space as per your choice.
BPA FREE Planters, made with first grade recycled plastic. Safe for growing edible plants.
The corrosion resistant metal frame keeps the product rust free.

It brings the ease of moving all your plants together when moving homes or relocating the plants.

Ideal for herbs, salad greens, berries, succulents.

Small Pot dimensions:WxHxD):5 x 6.5 x 5

Large Pot dimensions: 15.74 x 7.67 x8.07 inches (WxHxD)

Each kit comes with a pre-assembled micro dripping irrigation system. The benefit of drip irrigation is water will be irrigated precisely into each pot.
Herbal Wall
Create your own mobile herbal wall and get fresh herbs whenever you need. You can move the green wall to shade or light as per the requirement of the plants and also move it in during harsh winter months.
Floral Decor
Give your patio a face lift with a bright floral wall and enjoy the compliments from the friends.
Family DIY garden
Create a family activity with this Mobile Green Wall and let your kids get involved in this learning process and help them understand where the food comes from. Letting them get their hands dirty will help them value food and they will enjoy eating what they grow.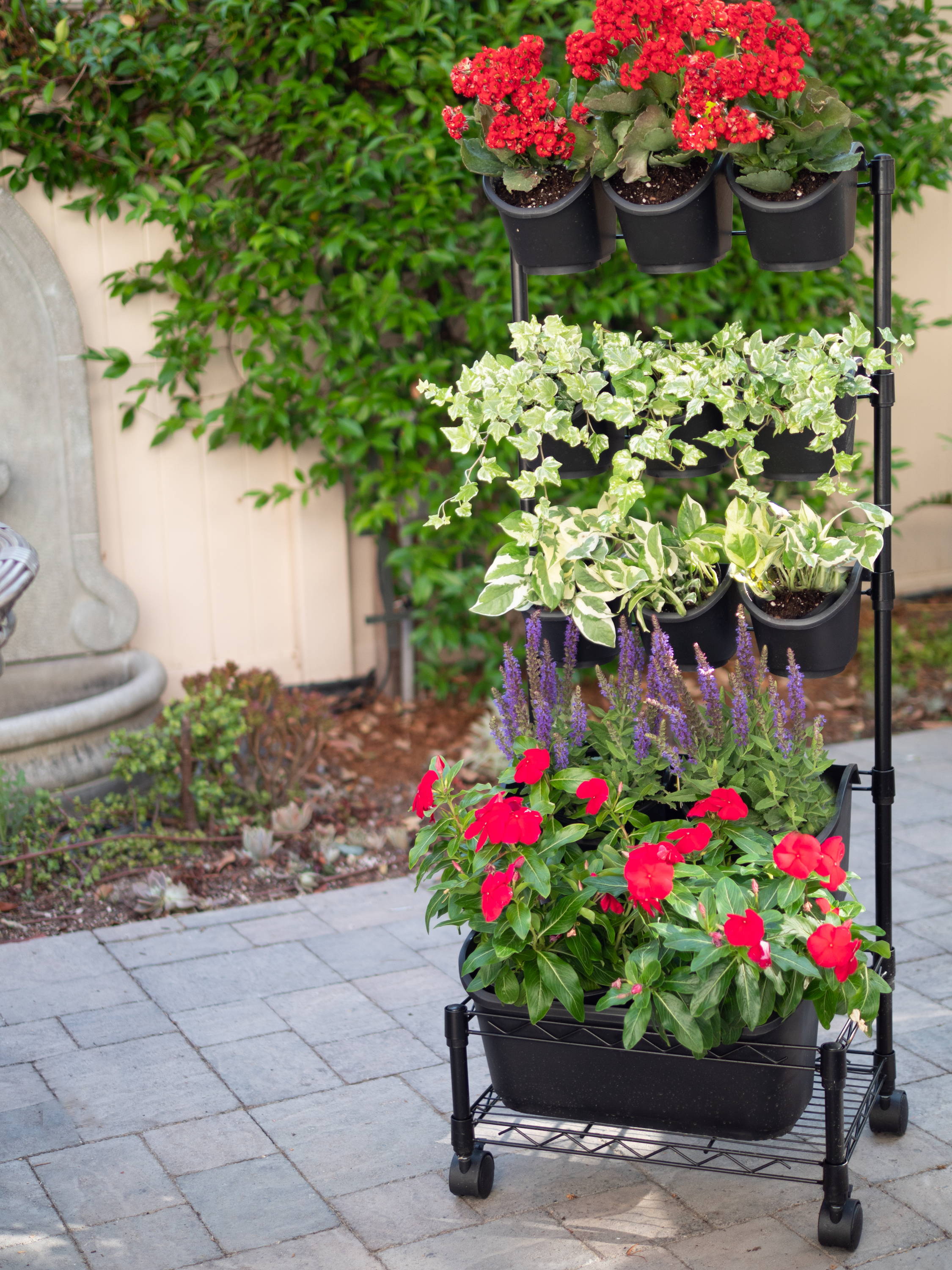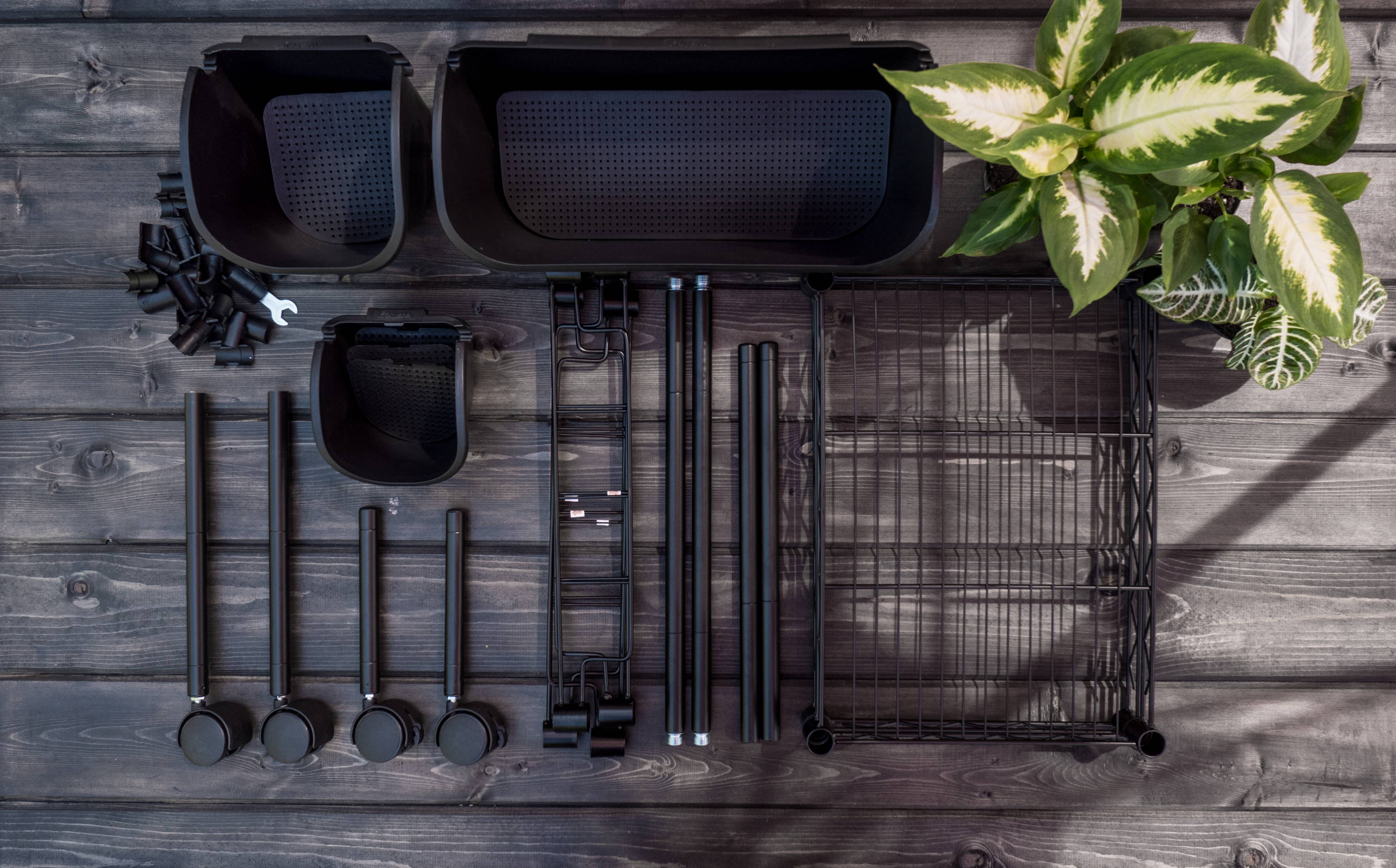 What's Included:
• Metal mobile green wall single frame x 1
• Herb & Flower pot ( dimensions W x H x D: 5 x6.5 x 5 inches )- Black x 9
• Vegetable & Fruit pot ( dimensions W x H x D: 7 x 7.5 x 8 inches) - Black x 2
• Grow-your-own planter ( dimensions W x H x D: 15.75 x 7.67 x 8.07 - Black x 2
• Pre-assembled micro irrigation system x 1

The dimensions of the product is 45 (H) x 17.71 (W) X 12.59 (L)
Check out the Video below to install your Green Wall