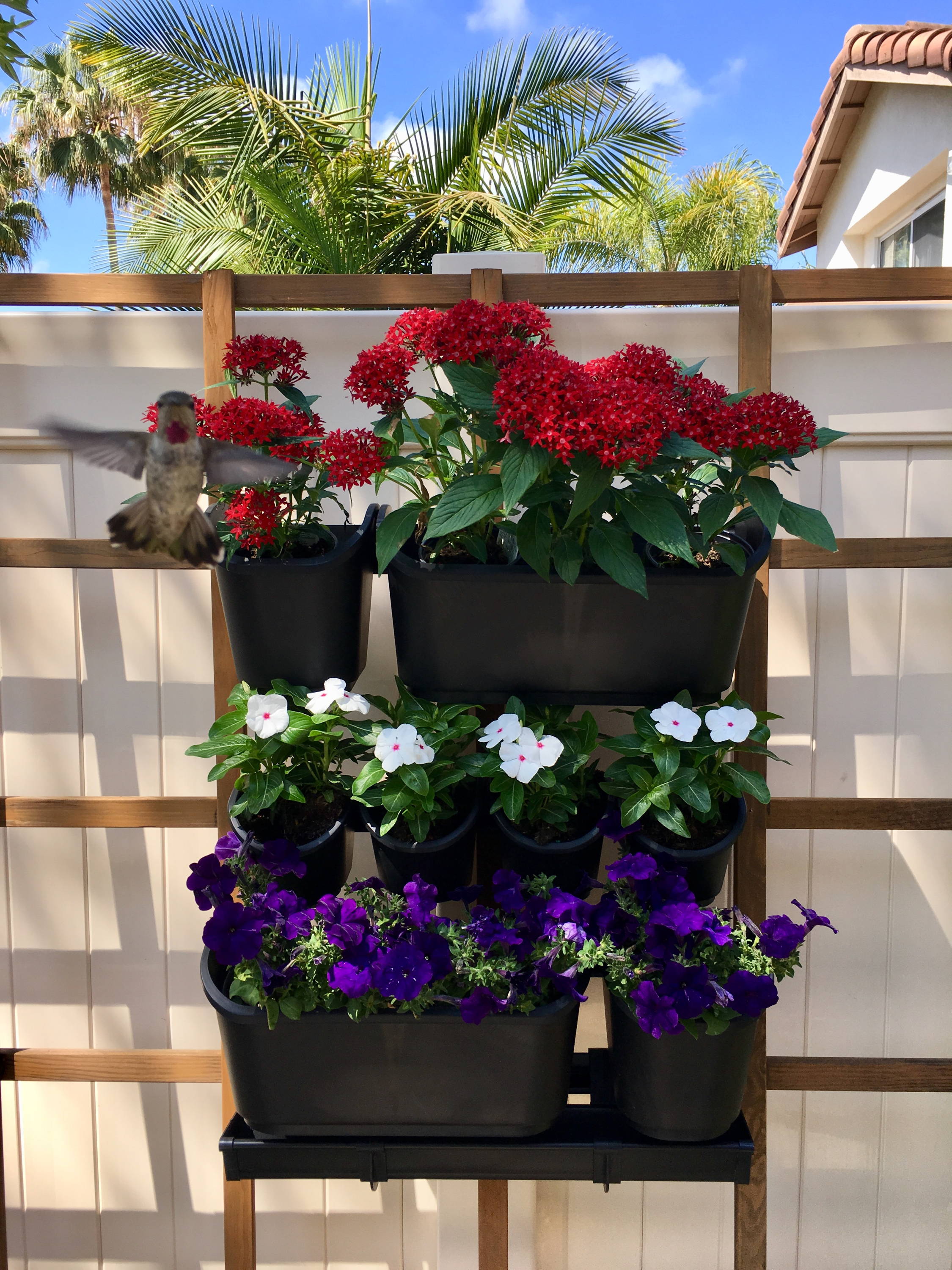 Whether you are new at gardening or don't have enough space to plant your seasonal favorites, Watex has a solution for your gardening needs.
BPA FREE Planters, made with first grade recycled plastic. Safe for growing edible plants.
With its Urban Farming Vegetable and Fruit starter kit, you can create your own green patch as a beginner or a seasoned pro. This easy to install kit comes with a complete irrigation system.
The Urban Design Green Wall Kit, Part of our Urban Green Wall System, has everything you need to start your first vertical garden or vegetable and fruit farm. It mounts on any vertical wall or fence using the provided brackets. The space-saving design and fully irrigation equipped DIY kit is a great starter pack for people to start their first vertical garden at home - Space won't be an issue, you can start growing right away!
Key Features:
1. Create your own veggie patch on the wall: The benefits of eating your own fresh organic produce every day - Know where you food is coming from.Vegetables and fruits from your own garden are higher in nutrients than the ones that have traveled several thousand miles to get to your grocery store​
2. Interchangeable pot: Get creative with the placement of the pot and arrange them as you like. The kit comes with three different sizes of durable plant pot for you to grow your favorite vegetables and herbs.
3.Water-saving micro irrigation equipment included: An efficient irrigation system and sunlight are crucial for healthy plants.This vertical garden starter kit is designed to grow in a small space and you can easily mount it on any vertical surface, wall, or even on the fence. A perfect plan to enhance your home and garden space.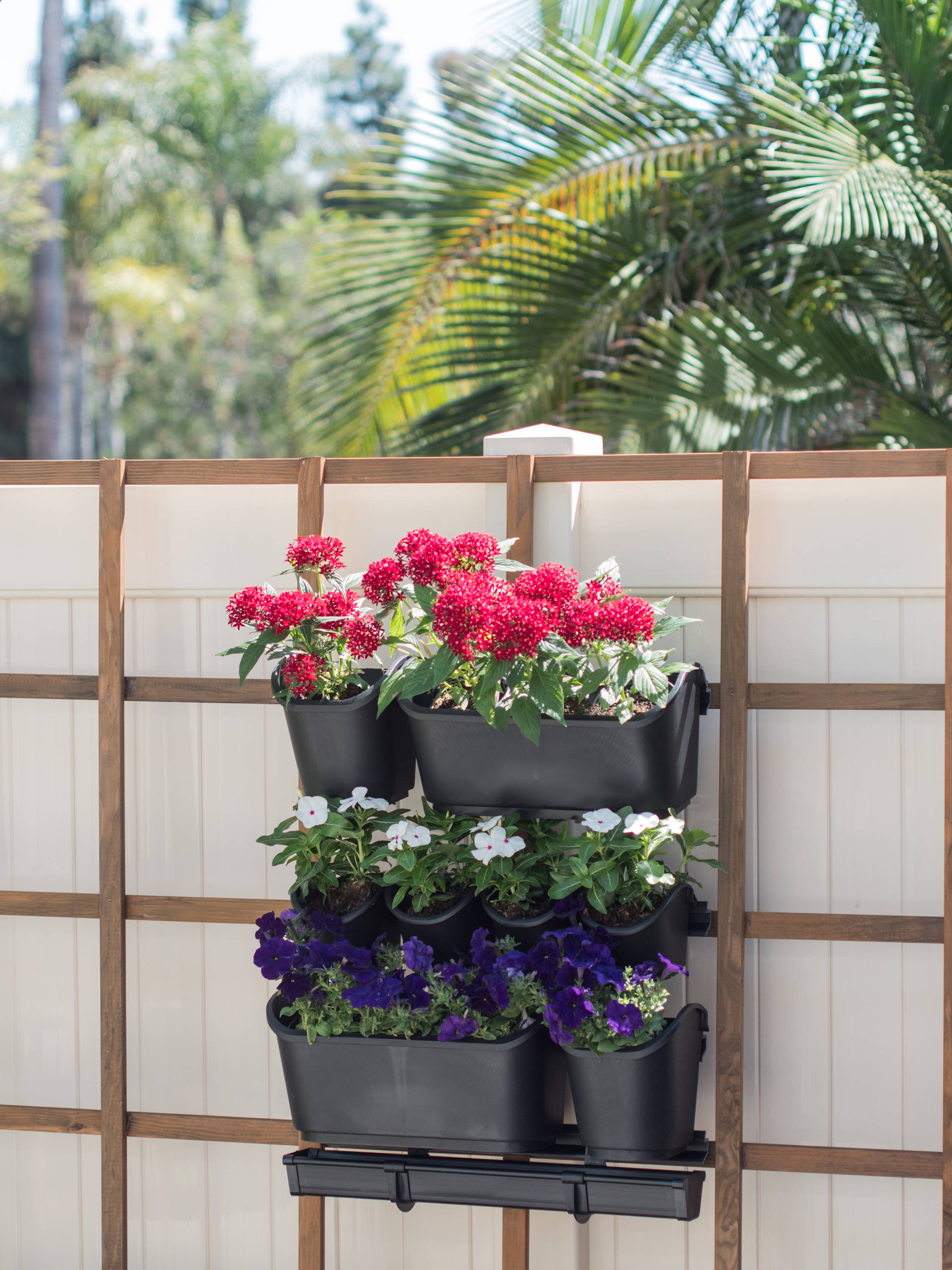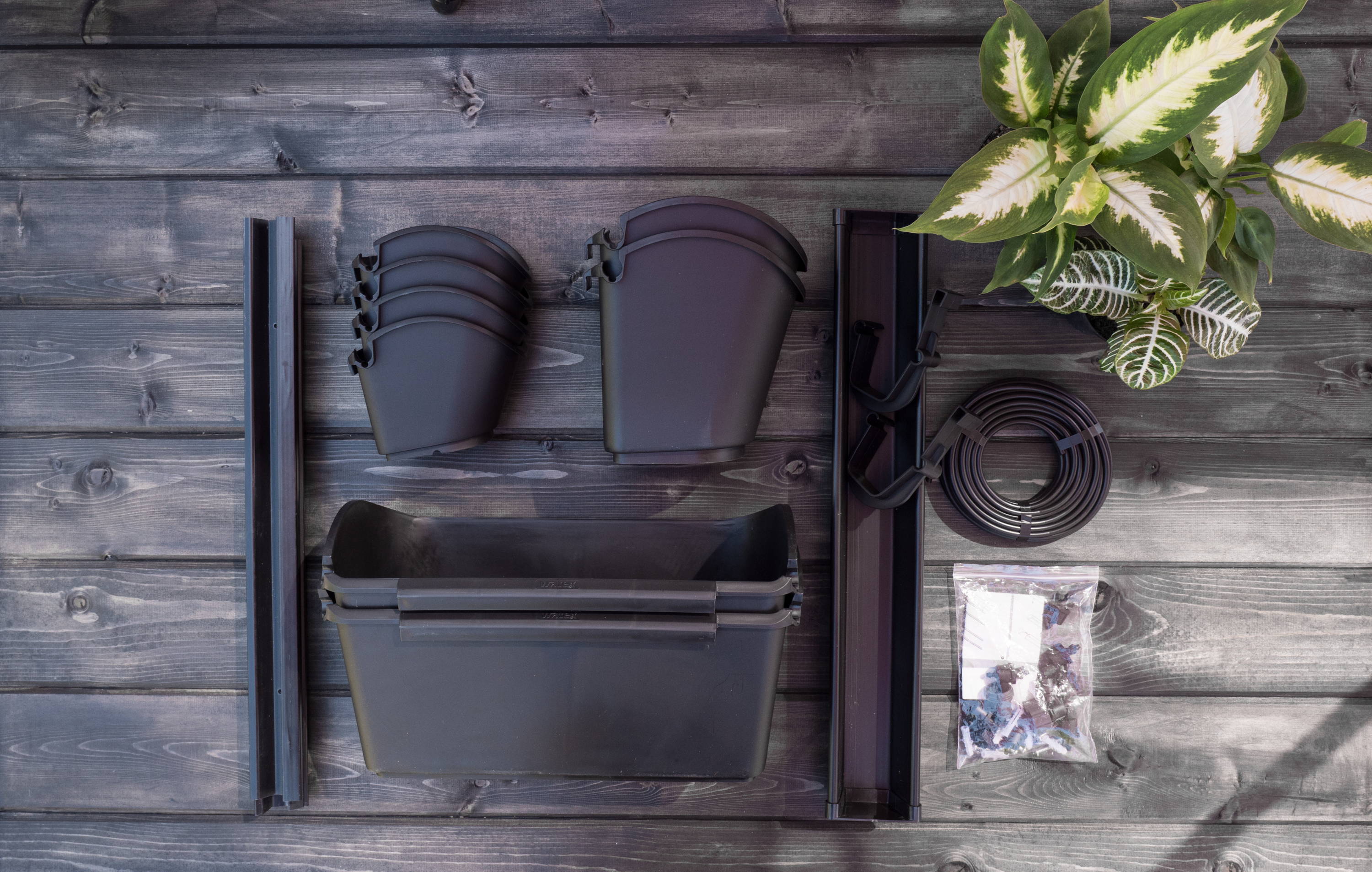 What's Included
4 small pots, 2 Medium Pots, 2 Large pots

Small Pot Dimensions: (WxHxD):5 x 6.5 x 5 inches

Medium Pot Dimensions: (WxHxD):7 x 7.5 x 8 inches

Large Pot Dimension: 15.74 x 7.67 x8.07 inches (WxHxD)

1 gutter, 3 hanging bars

0.15" tubing (10m)

8 ltr/hr End Dripper (1)

4 ltr/hr inline dripper (9)

0.15" drip faucet adaptor

3/4" (0.74") Tool Adaptor
Check out the Video below to Install your Urban Design Green Wall