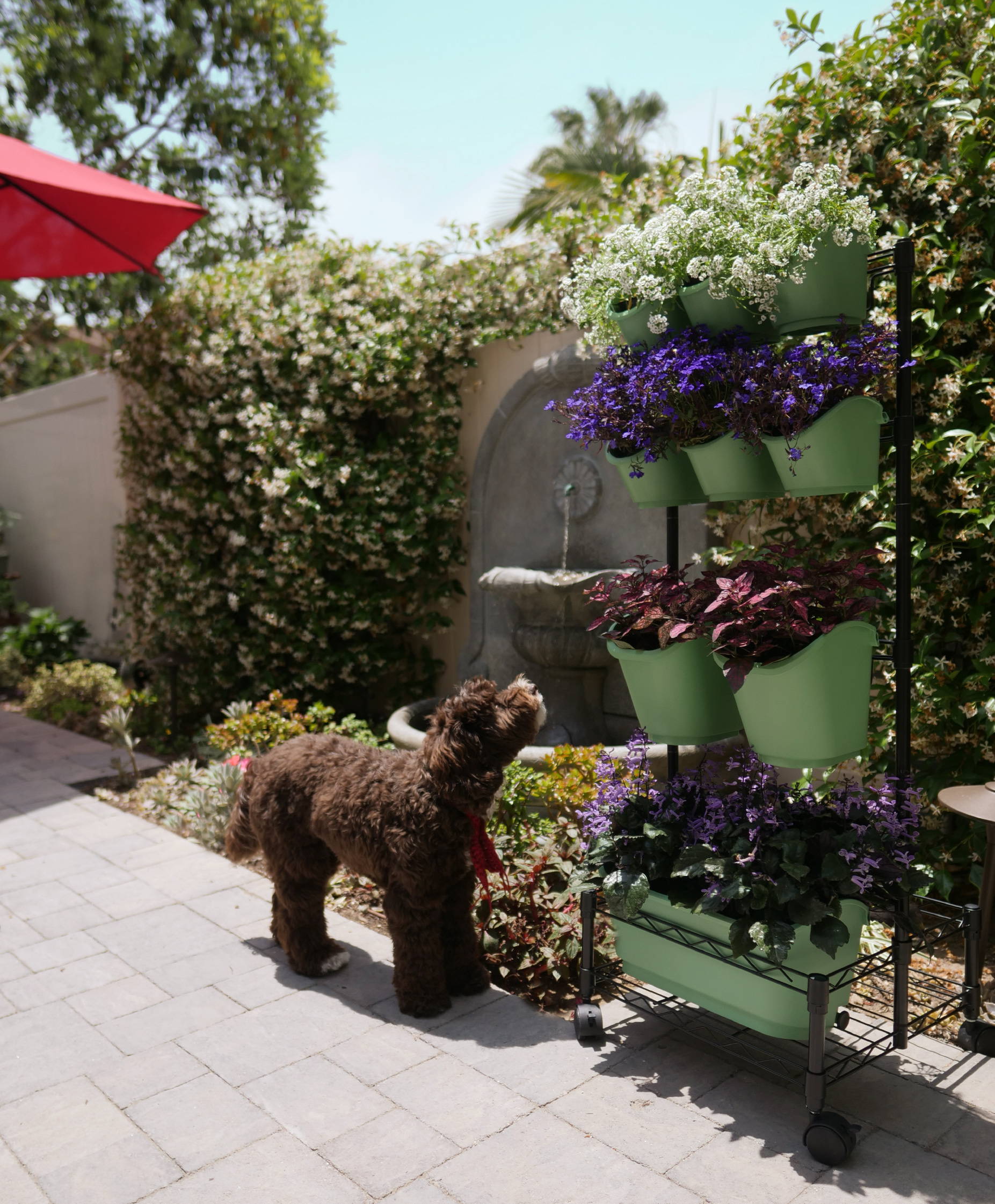 Find a perfect garden on wheels for your patio or an herb garden in your yard. 18 different possibilities in one planter. Grow different varieties in a limited space with 18 in 1 mini garden. This mobile green wall can be moved anywhere and made into a vegetable, herb or a flower garden as per your convenience. Ideal for small spaces like apartments with small patios.
BPA FREE Planters, made with first grade recycled plastic. Safe for growing edible plants.
A perfect fit for urban living, our mobile green wall is your friend for all your urban gardening needs. The portability of this multi level planter with a complete irrigation system makes it ideal for space saving gardening. Grow your favorite herbs, veggies or flowers or add some air purifying plants to clean out the air in your home and move them to wherever you go.
Decorate your patio with a flower garden and add natural beauty to your home.

Create a mobile herb and veggies patch and enjoy your produce fresh from your garden rather than getting in from the market.

The portability of this garden gives you the ease to move it in sun or shade or move it inside during harsh weather.

Irrigation system helps keeps the water flow efficient and limited so you don't over water your plants.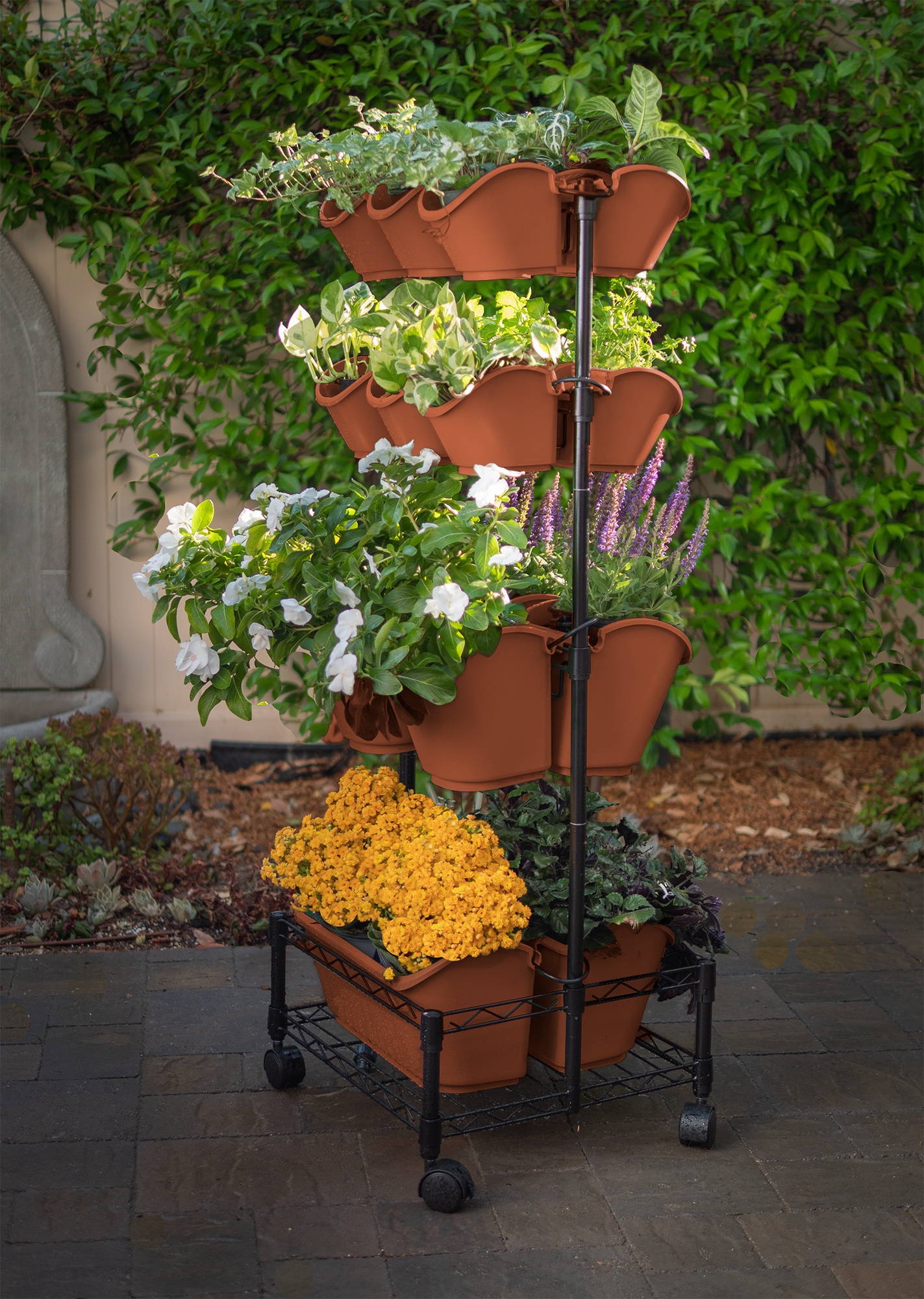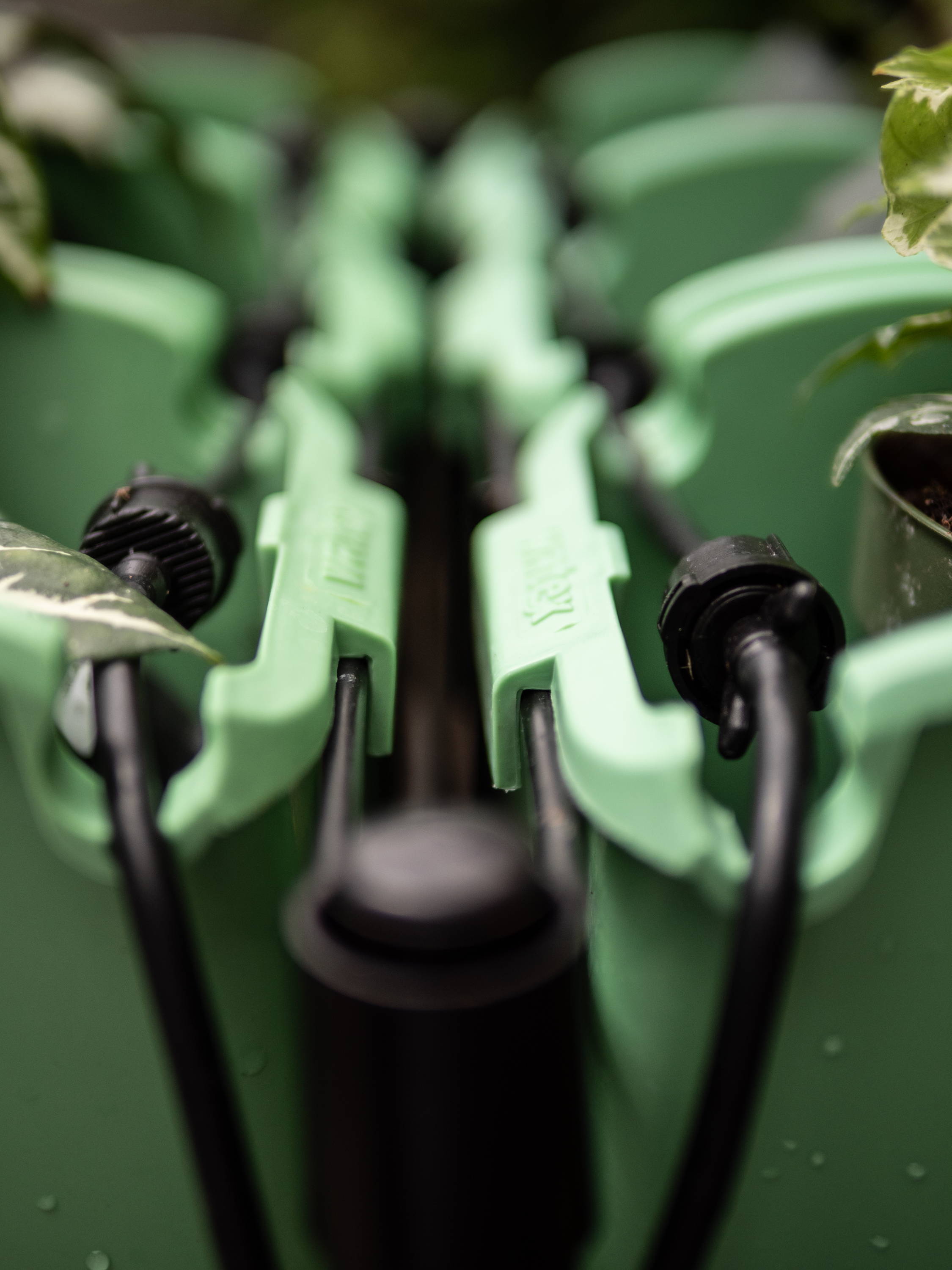 Irrigation System included:
The irrigation system provided with the green wall helps to evenly distribute water through the drip system.
Just connect the system to the hose and let the efficient water distribution system work its magic.
What's Included:
Metal mobile green wall double frame x1

Herb & Flower pot ( dimensions W x H x D: 5 x6.5 x5 inches) - Black x 12

Vegetable & Fruit pot ( dimensions W x H x D: 7 x 7.5 x 8 inches ) - Black x 4

Grow-your-own planter ( dimensions W x H x D: 15.75 x 7.67 x 8.07 inches ) - Black x 2

Pre-assembled micro irrigation system x1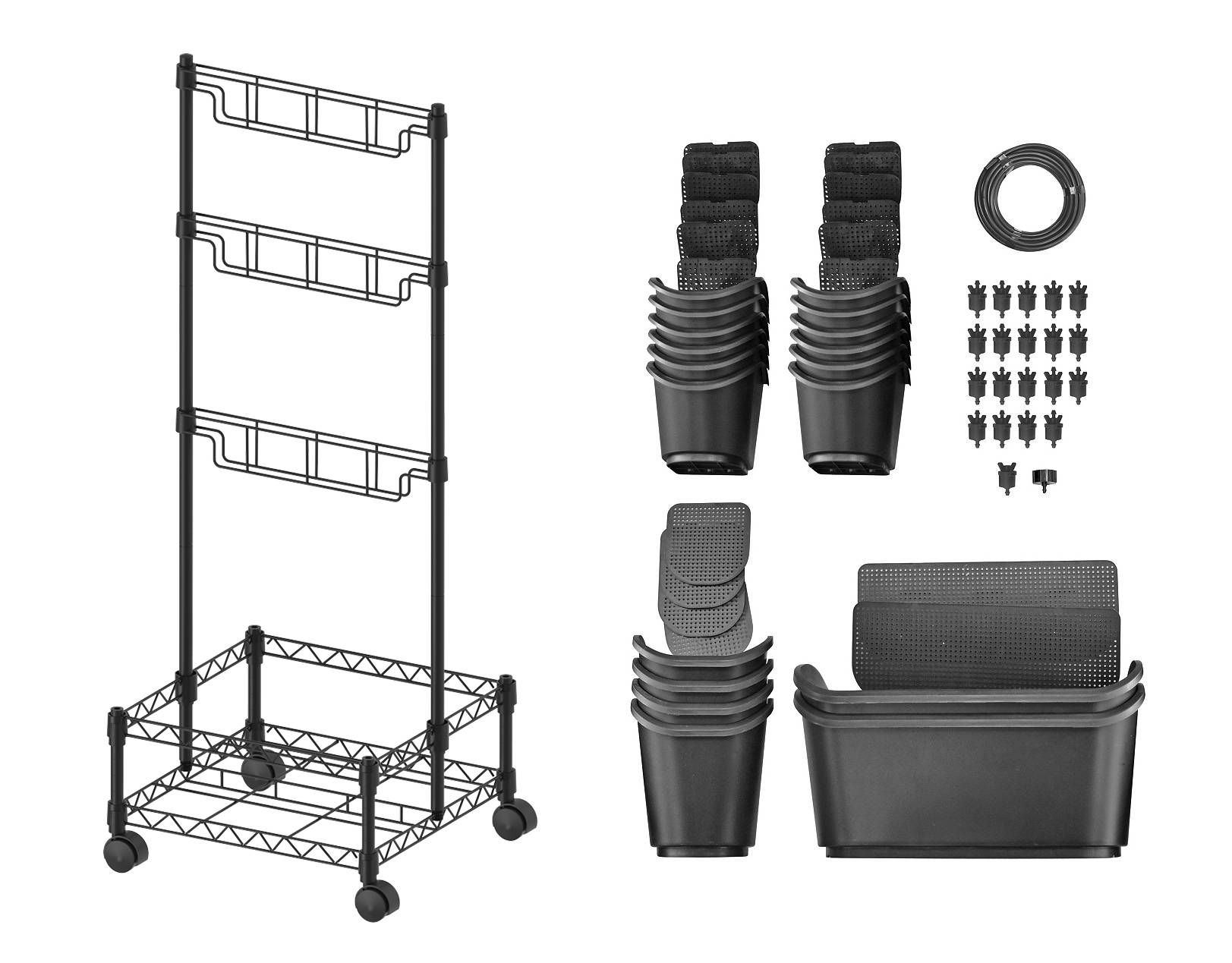 Check out the Video below to install your Mobile Green Wall