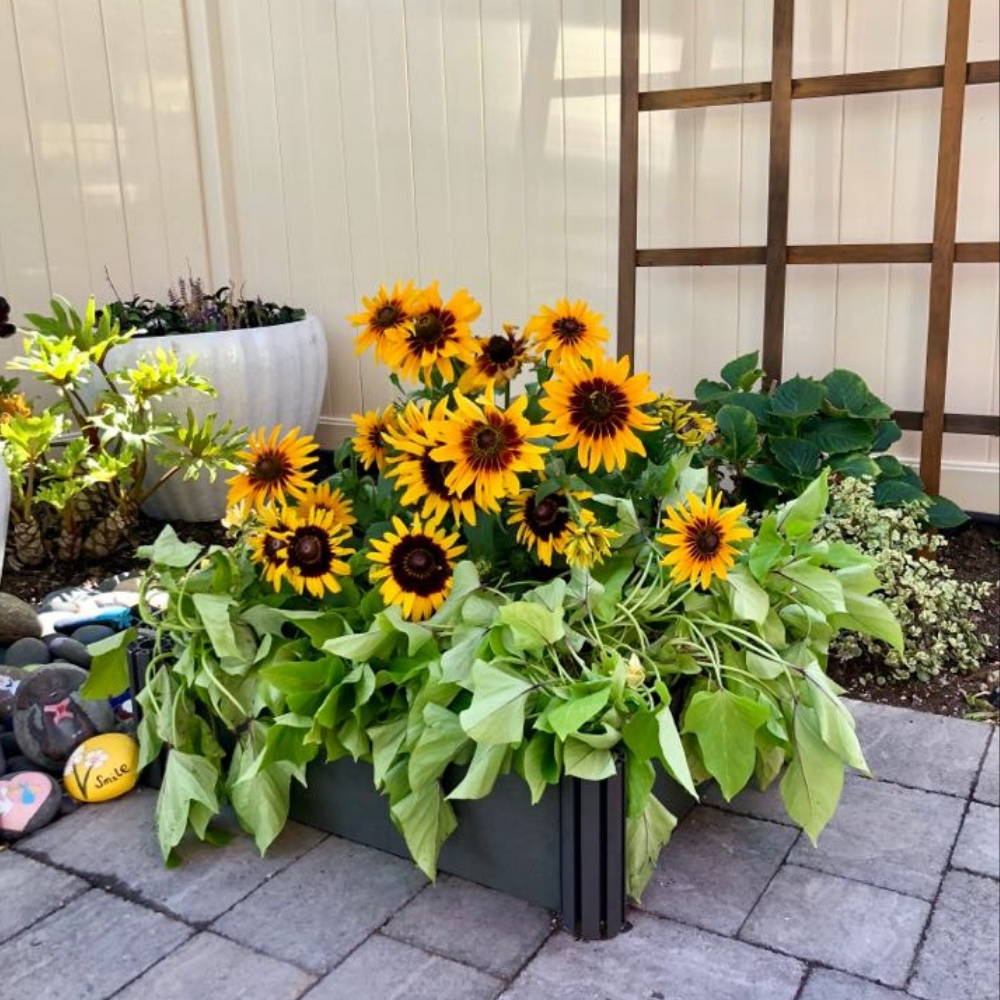 Watex urban farming modular garden bed kit is the perfect DIY raised garden bed kit for homeowners to plant their favorite plants or vegetables at home. The bed size is 24 x 24 x 6".
BPA FREE Planters, made with first grade recycled plastic. Safe for growing edible plants.
The wall panel is 6" high and very durable, you can stack another bed on top of each other to create a-12"-high garden bed as well as connecting multiple beds together to expand the size. The Watex garden bed is a modular design, & no tooling require in assembly. Each kit contains a micro irrigation system for your garden bed.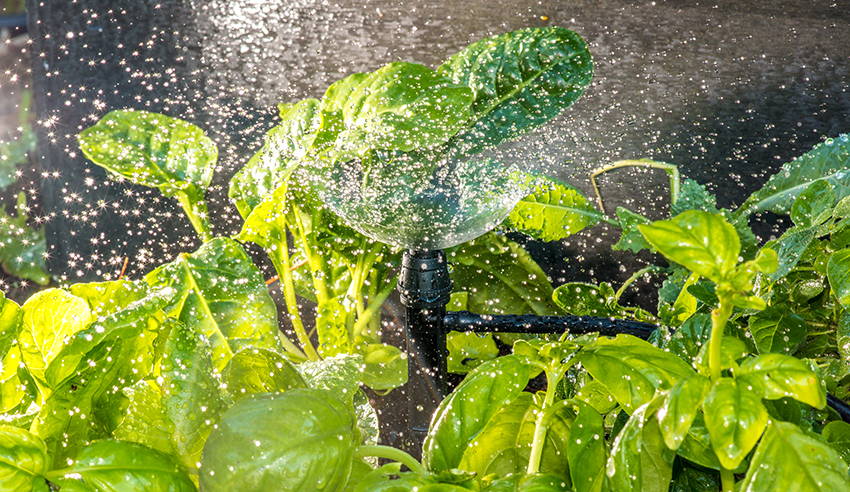 Easy-To-Install and m

ade by Recycled Wood Plastic Composite materials
Termite and rust resistant.

Easy and Quick install, you can install the garden bed within 10 mins or less.

The garden bed is made from UV protected wood plastic composite with a simulated wood design. It is low-maintenance, weather-resistant, & will not rot, crack or peel.
Benefits:
Keep pathway weeds away from your garden soil.

 

Prevent soil compaction.

Provides good drainage and serve as a barrier to pests such as slugs and snails.

Create a garden even if you dont have a big yard with this raised garden bed. You can grow your vegetables or make it an herb patch.
Micro Irrigation system included: 
The micro irrigation system included in the garden bed kit gives your ease of connecting the hose to the S shaped pipe which has inlet and also has a transparent filter in between the pipe which cleans out any debris in water. It also comes with a water regulator attached to it which can be used to manage the water pressure for your garden bed depending on your greens. The sprinkler provided is attached to the S shaped pipe and placed in upright in the garden bed and you let it do its job and see your greens grow and bloom. Check out the image below in the What's included section to understand better.
What's Included:
• Slice panel x 4
• Pillar x 4
• Micro irrigation kit
Check out the video to install your Garden Bed