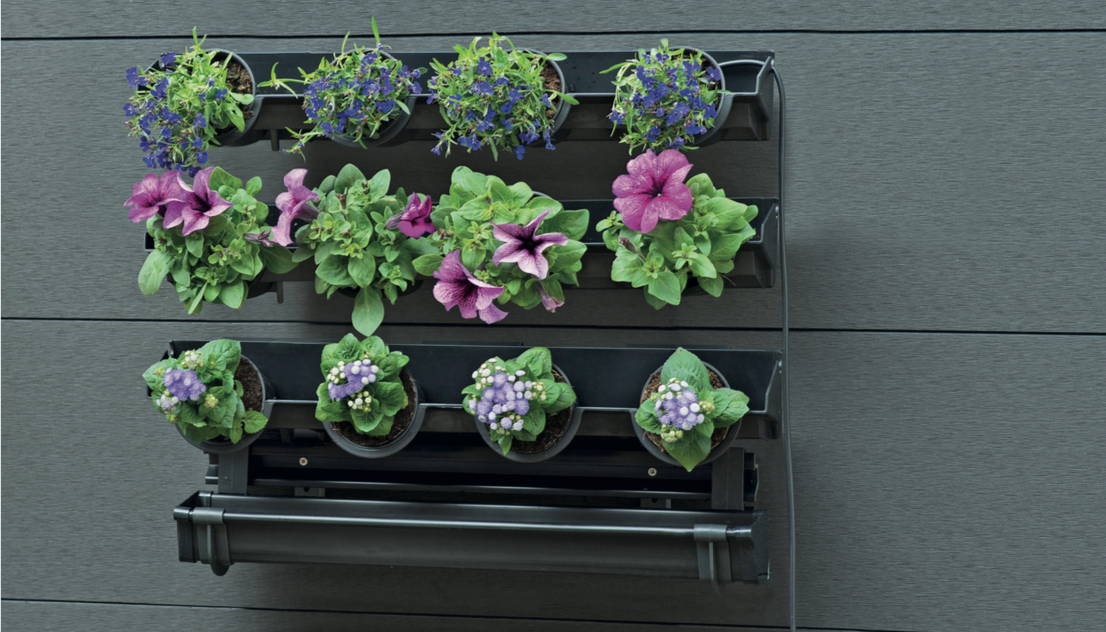 This garden starter kit is great for growing your herbs, berries, flowers or succulents. Create a wall décor in your living room or fill up the patio with seasonal blooms.
BPA FREE Planters, made with first grade recycled plastic. Safe for growing edible plants.
Watex patented unique picture garden planter truly helps you add a touch of nature to your urban living; making it ideal for small spaces.
Watex Picture Garden planter contains 12 individual pots (3 wall mount strips with 4 pots on each strip), these pots are removable which makes replanting and maintaining incredibly easy without risk of damaging the other plants. The wall mount strips are individual which gives you the freedom to place the pots at any height, providing you with full creativity when designing your vertical garden.
To ensure a magnificent GreenWall an irrigation system is included which delivers controlled amounts of water to the pots, the correct amount of water is critical to maintain nourished and long living plants.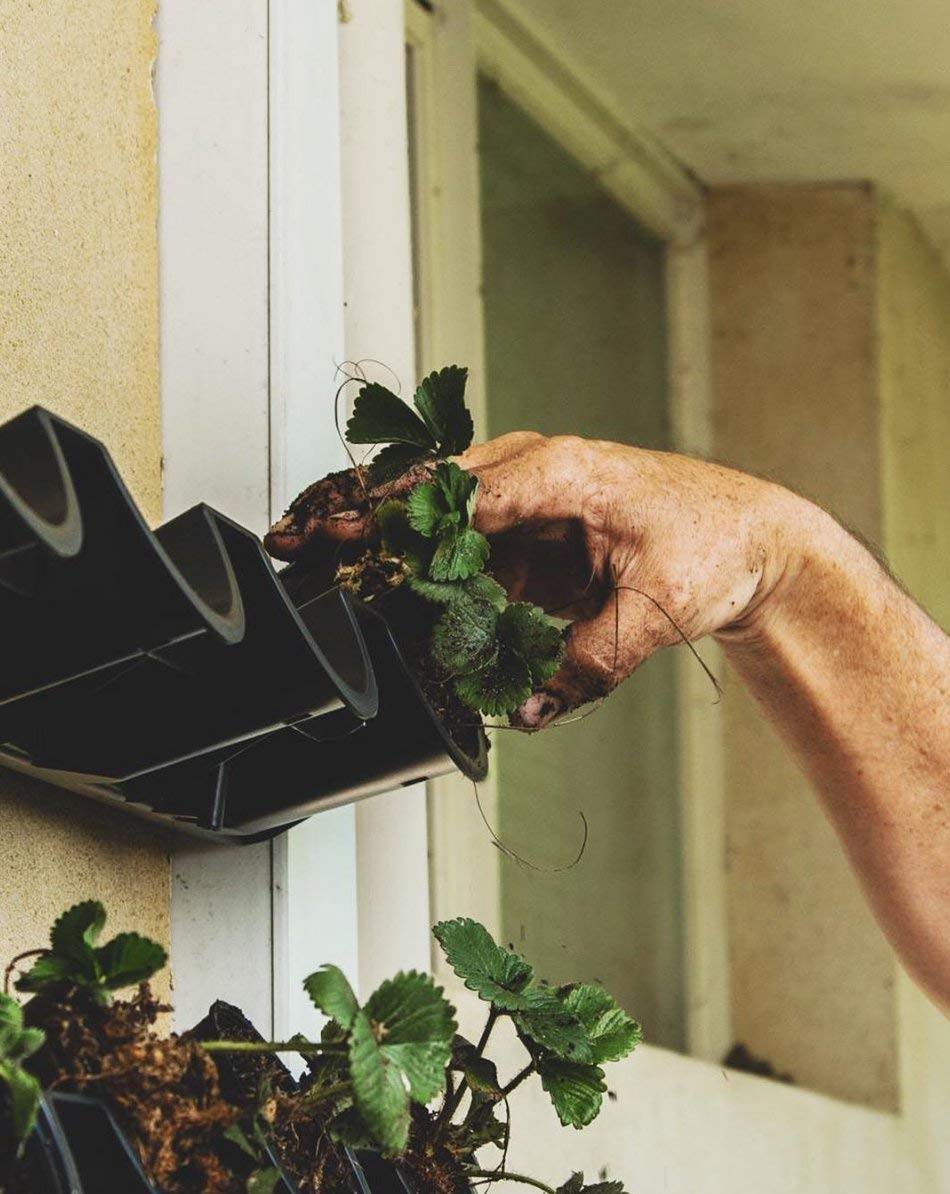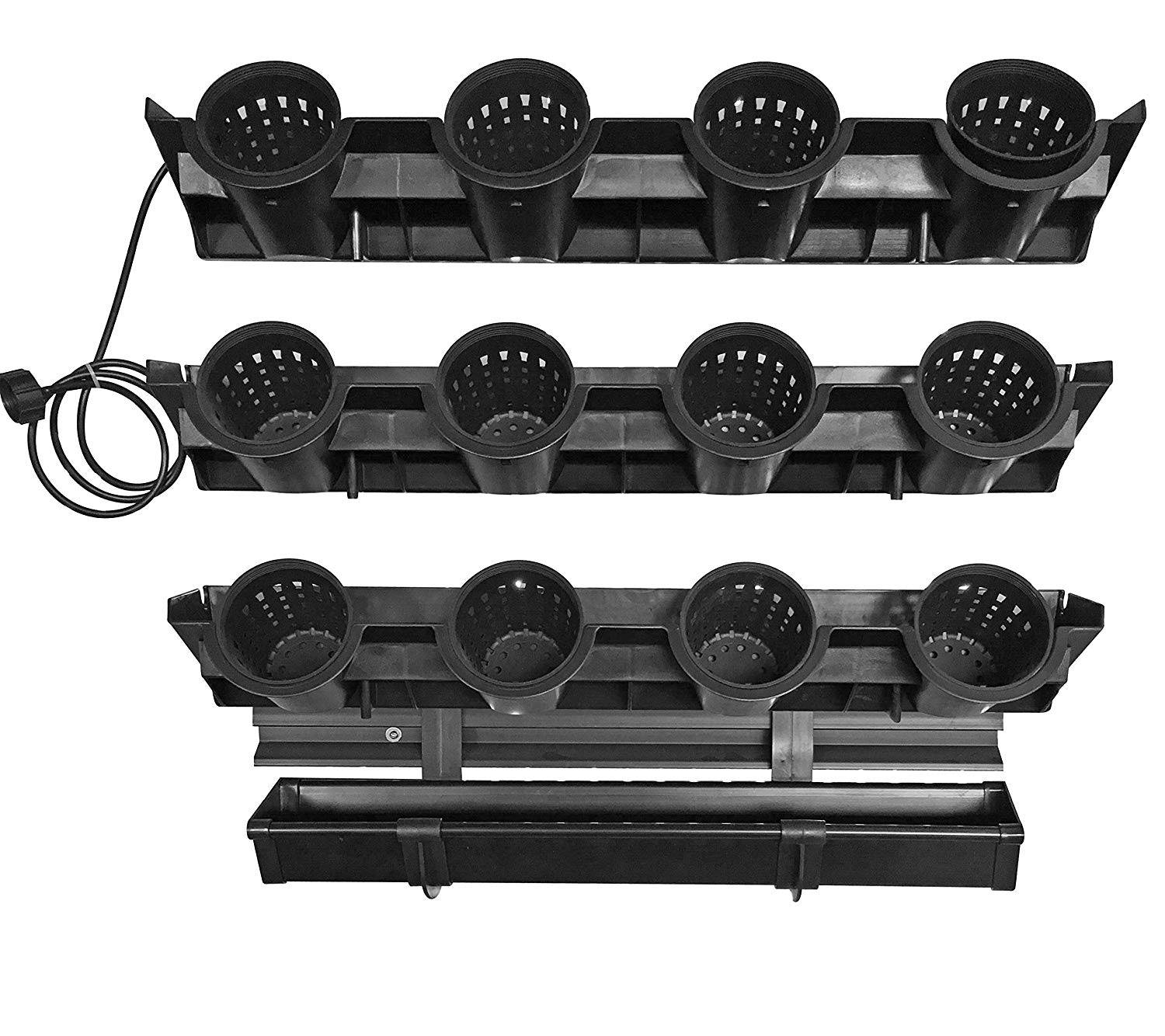 What's Included:
• Wall plate, length: 1.8 ft. x 4
• Picture garden planter x 3
• 3" inner pot x 12
• Gutter x 1
• Gutter joiner x 1 ( optional, user can use it for extension purpose)
• 1/4" micro tubing x 32 ft.
• 2GPH end dripper x 1
• 1GPH inline dripper x 1
• 3/4" F-1/4" Drip faucet adaptor x1
• 3/4" tool adaptor x 1
• 0.2 x 0.8 inch silver screw x 8
• Screw anchor x 8
Check out the Video below to install your Garden Kit