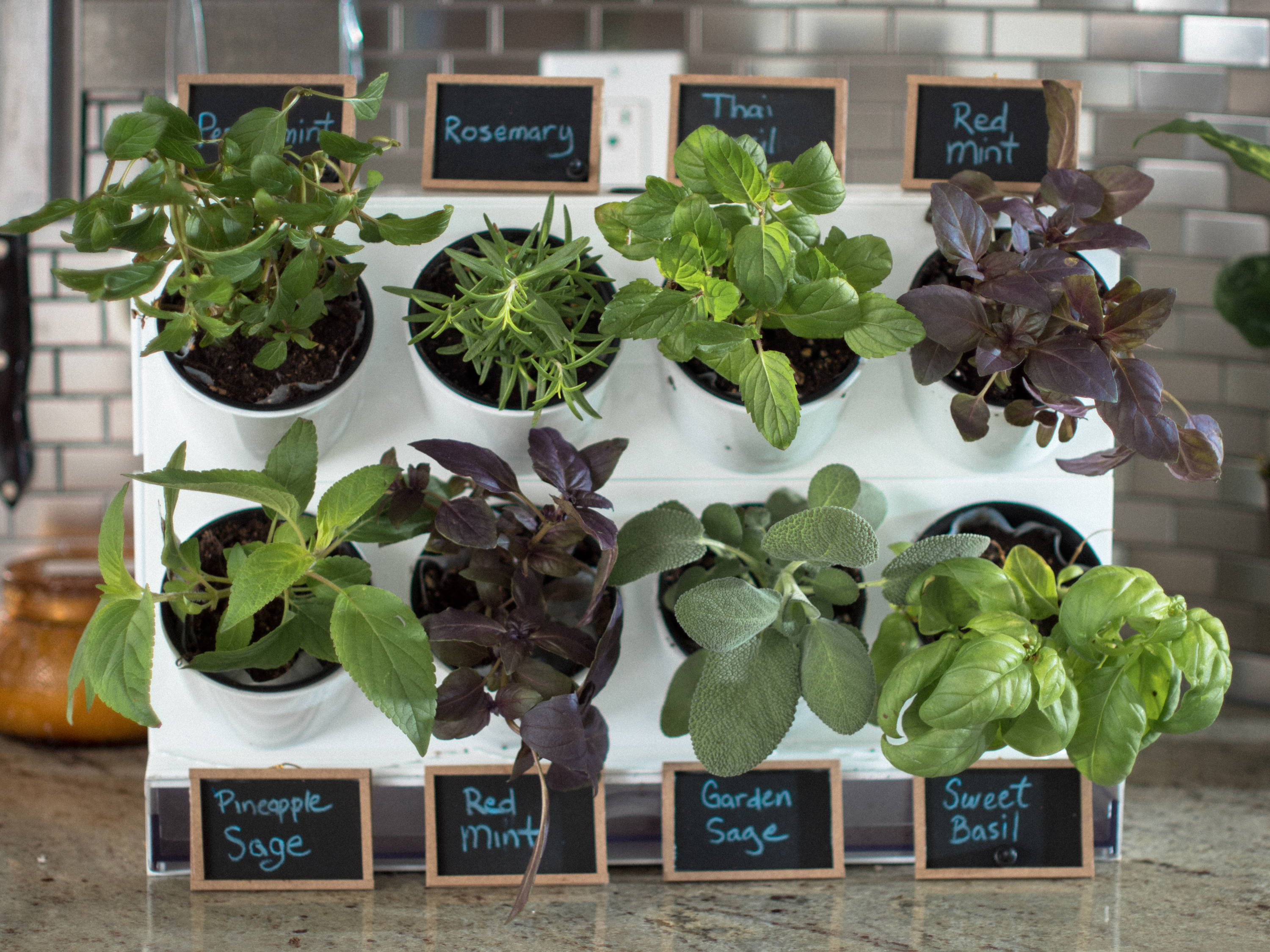 Enjoy your Mini Garden in the proximity of your kitchen, Home or office. The beauty of Watex Pixel Garden Desktop is that you can create your own green space anywhere and move it with minimum effort. BPA FREE Planters, made with first grade recycled plastic. Safe for growing edible plants. It can be your herb garden or your succulent wall or a bed for new vegetable starters. Ease and beauty packed in one.
Watering your plants have never been so easier with Watex Pixel garden desktop. You will need approximately 11 to 12 oz to water you plants but it also depends on how on the watering needs of each individual plant as well. Each desktop set comes with a funnel for your to pour water on top of Watex desktop, & for the excessive water will be collected into the tray on the bottom.
Our Kitchen Countertop garden is a desktop vertical garden consisted in eight of single 3" growing pots & self-watering built-in interior. Pixel garden desktop is the pre-assembled vertical garden desktop that allows you to add some 'green touch' to your home & office.
Kitchen Countertop garden is also a great item for you to create a 'herb farm' in your home kitchen, each 3" interchangeable mesh net pot is the perfect size for growing herbs & small plants.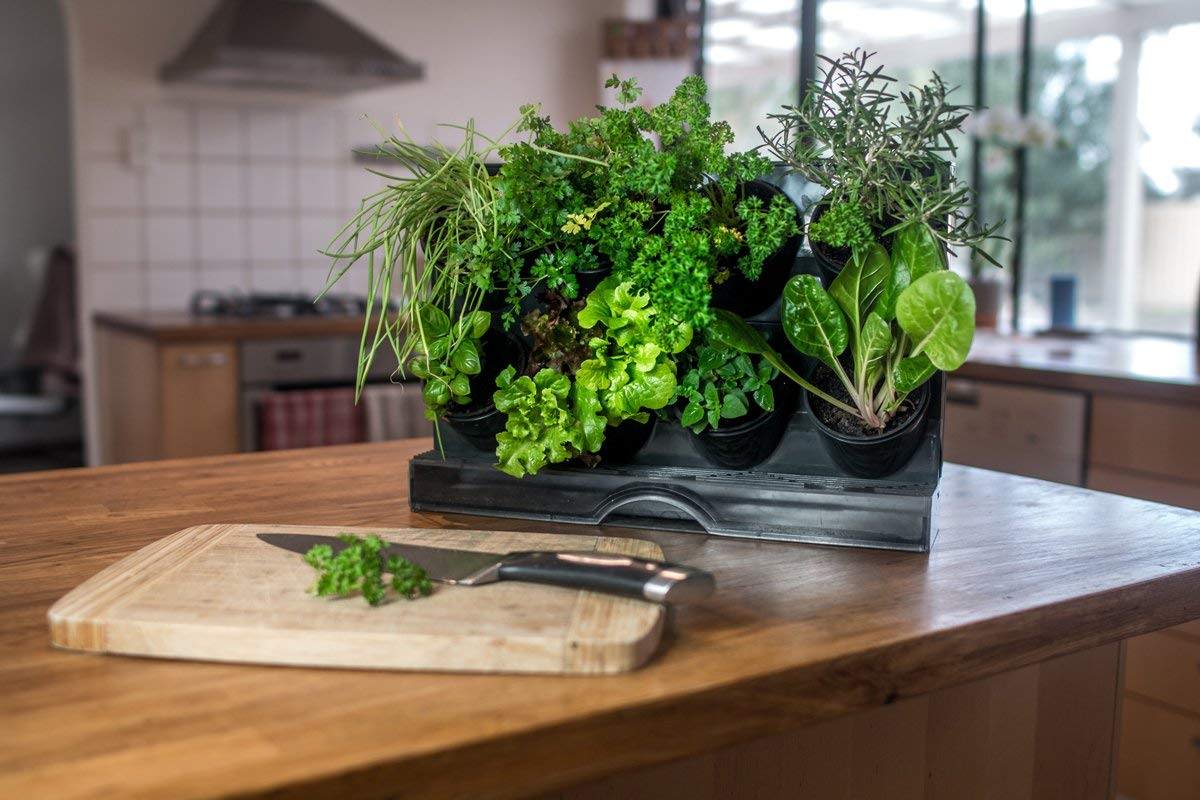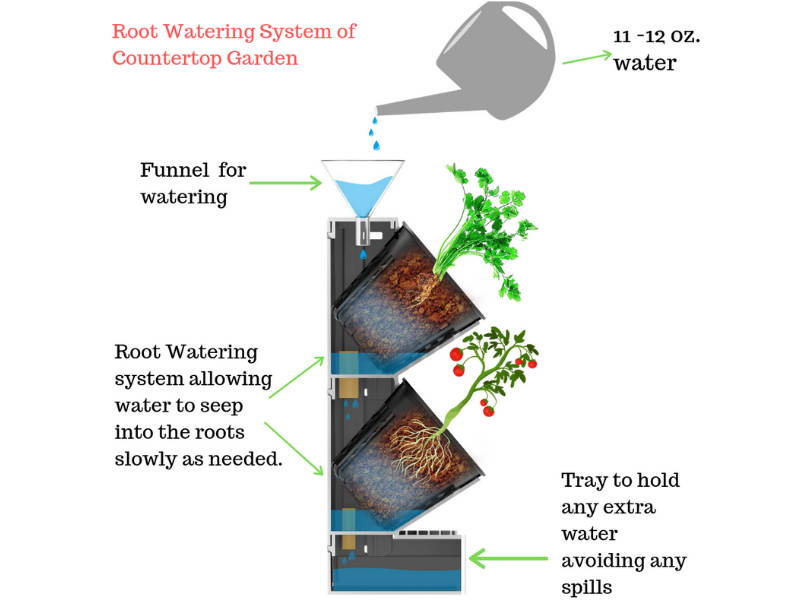 The Root Watering system helps with the gradual release of water to the plants and keep them from overwatering and root rot. The water when poured from top into the desktop trickles down and each pot gets a certain amount in the reservoir while the excess goes down in the bottom tray which can be taken out to throw any excess water.
What's Included:
• Kitchen countertop garden, white x 1 - (Lx Wx H) - 16.5" x 9.5" x 11"
• 3" inner pot x 8
• Funnel x 1
• Nursery bag x 8