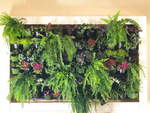 14 Eco-Friendly Ways to Keep Your House Cool This Summer
All of us can feel the heat with the summers going in full swing. The cool blast of air from AC feels like heaven and we cannot resist it for sure but our friends at Redfin have some cool eco friendly ideas that they have shared with everyone.
We were excited to share our green way to keep it fresh and cool indoors. But it's always great to have options and find out what works for you! SOOOO.. head to link below and find out your best option/s.You will find us there too!
https://www.redfin.com/blog/eco-friendly-ways-to-keep-your-house-cool/