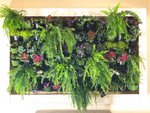 Thoughtful Gift Ideas for Gardeners
Finding gifts can become an overwhelming process sometimes. You want to get the perfect one for your loved ones which brings a smile on their face. We concur. So, if you have friends and family who love to get their hands dirty in the garden, then we have some lovely gift ideas that will make them very happy!
Watex Solar Tap Timer: Why not give them a little time off from one of the garden chores and let this little garden helper take care of the watering routine so your loved ones can spend that time with you.This automatic watering system runs on solar energy and can set

up water duration from 2 mins to 240 mins runtime with a frequency from every 6 hours to every 7 days. You can even water manually without interfering with the automatic schedule. Wouldn't it be great to have your loved one worry about one thing less and keep their garden happy and thriving.
Tool kit: Like a fashionistas make-up arsenal, there is always something they can add into their collection. Find out what your garden lover is missing or want a new one from their kit. Like new gardening scissors, gloves, a beautiful indoor plant or something else they have their eye on. ( Trust us, a gardener always has something they have bookmarked in their mind). It will not only make them happy to see that gift but also make them feel the love and care you showed by finding out what they wanted. Bonus points!
Watex Mobile Green Wall: This is such an ideal gift item for any type of gardener. Whether they have a sprawling backyard or a small apartment patio, this mobile garden makes every gardener happy. They can grow a collection of 11 or 18 plants in just one planter! Isn't that perfect? Saves them from finding space to grow so many plants, saves the plants from their furry friends, they can move this garden on wheels anywhere they want to and grow from herbs, salad greens, flowers to anything they like altogether. It really is the ideal gardeners' gift!! 
Bird feeder:

Where there is nature, there are bound to be your chirpy friends visiting. A bird feeder gives those little birdies something to hang around on and gives your garden lover friend new colorful visitors to watch while they are gardening. 
Watex Pixel Countertop Garden: This little portable garden makes for a lovely gift for an indoor garden. Whether they want to make it an herb garden for the kitchen or brighten up a corner with the green succulent decor, this 8 pot mini garden will make for a perfect one. 
Composter: A gardener always needs nourishment for their plant babies. A composter helps in creating nutrition for the soil which will make your loved one a happy gardener. Also, not to forget the great feeling you get by practising eco friendly habits and not letting anything go to waste AND saving money! Cha- ching!
Watex Elevated Mobile Planter: This big boy is such a versatile planter. Honestly one of our favorites in the collection. It is perfect for all the seasons, in all kinds of weather. How? Well, it moves on wheels, is indoor friendly, and can grow from root veggies to herbs to flowers (thanks to the deep bed). It is an ideal mobile elevated garden bed, urban gardeners. Your garden lover friend will be smiling ear to ear with this one! 
There are so many options for you to make your loved ones happy with all the gardening gifts. Head to the Watex collection to check out more from living walls, garden beds, traveling sprinklers, the list is endless. 
Even if you are not able to be with your loved ones this holiday season, these thoughtful gifts are sure to bring a smile on their face and fill their heart with love!